It's been awhile since I've posted anything on this blog, but I thought today was as good a day as any to reboot.
I've been working a lot lately, mostly on freelance consulting type jobs. I can be found on
Freelancer
now, so if you like any of my work and would like to hire me through Freelancer, just click
here
.
In my spare time, I have been working on some new designs for my Zazzle store. For all of you who have been following me since the beginning, it has been 8 years this month, since I opened my 1st Zazzle store.
The Anchored Religious Coffee Mug you see below, was my 1st design on Zazzle. I made it for a religious ministry I was a part of. The Anchor was the logo for the ministry as well as the scripture from Hebrews 6:19-20.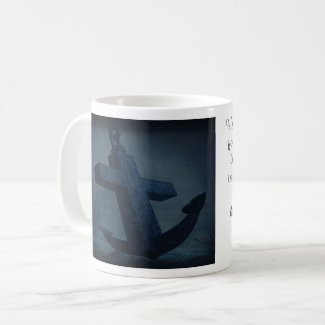 It's amazing how far I have come in designing comparative to my older work. I'm also very blessed by all of those who have supported me as I have grown. It encourages me to keep going. So thank you.
Without further due, here is some of my newest stuff.