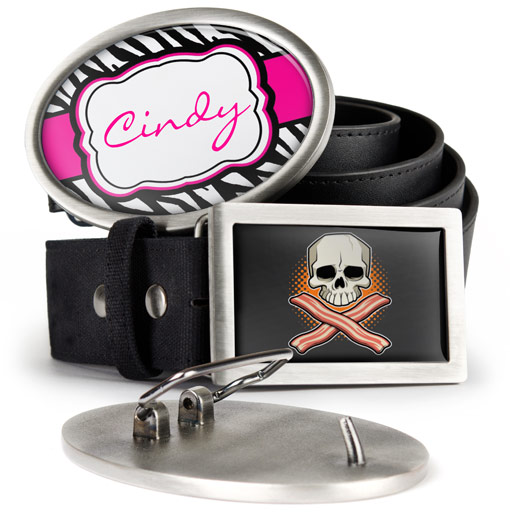 I am not one who wears belts often, but when I do I like for them to stand out and be unique pretty much like the rest of my outfit. That is why I am really excited about this new product arrival via Zazzle; the printing company that I use to sell my graphic & digital art internationally. They now have custom belt buckles!!
The belt buckles currently come in two shapes: Oval and Rectangle.
Here are the product stats:
Rectangle: 3" x 2"
Oval: 3.75" x 2.75"
Burnished silver finish
Each belt buckle comes in a black felt bag – makes the perfect gift!
Customized in the USA
UV resistant and waterproof
Check out some of my faves