I feel like all I have done on my blogs, FB page, Twitter, and other social media is apologize for being away for so long. So here goes anyways... I'm sorry.
I had no intention of being absent for this long. Life threw our family a few curve balls, and of course they came flying one right after the other.
The good news...
My mother is now 1 year cancer free!
And now I'm a mother too!!
That's right! I've been flailing around unable to get on this wretched piece of technology to update anything or design anything new, because I was pro-creating not 1 but 2 awesome life-forces.
Identical twin boys!
M and Z- my little minions :)
My last post here was last October, and I found out I was pregnant with my boys in November 2014. They were born in June, on the 18th. So obviously they are a bit older now, but that is one of my favorite photos of them. :)
Anyways, so that's what is new with me. I hope to post something new at least every couple weeks as time and my children permit. Gotta work around them now of course... they are the boss right now.
Speaking of children, I'm crazy over taking photos of them and now I have this intense urge to create or personalize greeting cards, photo books, magnets, and well pretty much anything else I can put their adorable faces on, to send to people for the holidays.
Here are some of my top picks: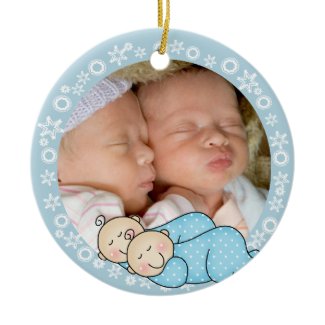 Twin Boys 1st Christmas Ornament
by
christmasshop
Look at Twin boys Ornaments online at
Zazzle.com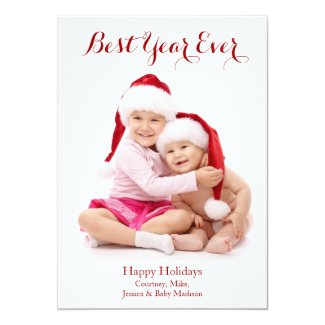 Best Year Ever Holiday Photo Card
by
prettyfancyinvites
Find other Photo Invitations at
zazzle.com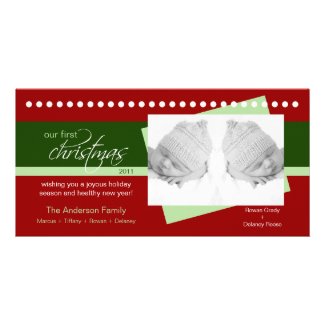 Twins 1st Christmas Holiday Photocard (red) Photo Card
by
HolidayJazz
Shop
photo cards
on zazzle.com
**Shop for holiday gifts and save up to 50% on your order at Zazzle by using the coupon code: BLACKFRIWEEK at checkout. **